Stormwater: Municipal
Stormwater Pollution
Stormwater management on campus is regulated by the State Water Resources Control Board (SWRCB) and the Central Coast Regional Water Quality Control Board (CCRWQCB) through the Phase II Municipal Separate Storm Sewer System (MS4) Program. UCSB's MS4 program is implemented through the UCSB Storm Water Management Plan. The goal of stormwater management is to protect and restore the physical, chemical, and biological integrity of our nation's waterways by controlling and limiting discharges of pollutants to these waterways.
Resources
Non-Stormwater Illicit Discharges
"Only Rain in the Drain". An illicit discharge is any unauthorized discharge other than clean stormwater. Learn examples of illicit discharges, how to prevent them, and who to notify if you see one.
An illicit discharge is any unauthorized discharge other than clean stormwater. The Federal Environmental Protection Agency (EPA) defines an illicit discharge as "…any discharge to an MS4 that is not composed entirely of stormwater…" MS4 stands for Municipal Separate Storm Sewer System. UCSB is considered to be an MS4 and our watershed includes the campus storm drain system, the Campus Lagoon, the Goleta Slough, the Devereux Slough and tributaries, and the Pacific Ocean. The campus storm drain system directs all runoff that enters the storm drain to the ocean, lagoon, or the sloughs. The runoff is not treated so whatever enters the storm drain goes directly to our waterways and can possibly carry pollution.
Examples of an Illicit Discharge include:
Sanitary wastewater.
Effluent from septic tanks.
Car wash wastewaters.
Improper oil disposal.
Radiator flushing disposal.
Laundry wastewaters.
Improper disposal of auto and household toxics.
Sediment and pollutants from construction sites.
Hosing down roads and sidewalks.
Everything except clean stormwater and authorized non-stormwater discharges.
Stormwater: Construction
UCSB is constantly improving and expanding the campus through new development and redevelopment. In order to protect the UCSB watershed it is important to prevent soil and construction wastes from leaving each construction site and entering the storm drain system.
Informational Video:
California's Construction General Permit: New Regulations and Costs
Construction Stormwater Best Management Practices
Erosion Control (EC)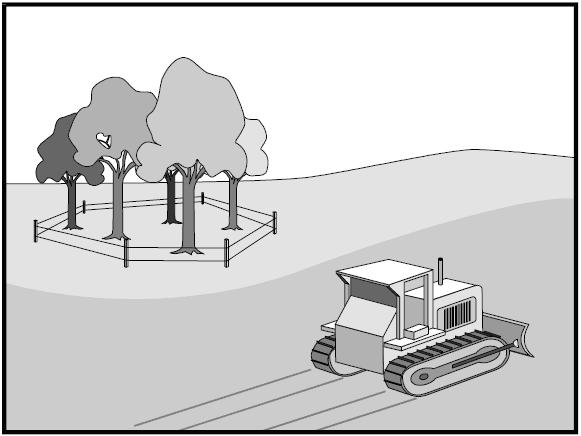 ​
Erosion control is any practice that protects the soil surface and prevents soil particles from being detached by rainfall or wind. The best way to minimize the risk of creating erosion and sedimentation problems during construction is to disturb as little of the land surface as possible. Other effective erosion control measures include: preserving existing vegetation where feasible, limiting disturbance, and stabilizing and re-vegetating disturbed areas as soon as possible.
Temporary Sediment Control (TSC)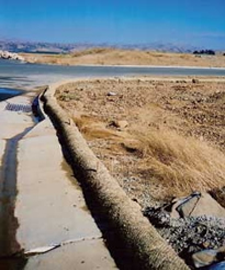 ​
Temporary sediment controls generally involve intercepting sediment-laden runoff, slowing the flow, and allowing the suspended sediment particles to drop out of suspension. Sediment control BMPs should be the secondary means of preventing stormwater contamination. Sediment control techniques should be used to capture any soil that becomes eroded, in case erosion control techniques are ineffective. These techniques consist of installing perimeter controls (such as cut back curbs, fiber rolls, or gravel bag berms), providing fiber rolls or gravel bag berms to break up slope length or flow, and installing secondary controls such as stormdrain inlet protection to ensure contamination does not enter waters of the U.S.
Tracking Control (TC)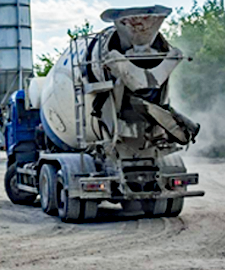 ​
Vehicles entering and leaving the construction site have the potential to track significant amounts of sediment onto roadways. Identify and clearly mark one or two locations where vehicles will enter and exit the construction site and focus stabilizing measures at these locations. Instruct employees, subcontractors, guests and anyone driving a vehicle on the site to only enter or exit the site at a stabilized entrance. All new and existing roadways, curbs, and gutters must be protected from sediment-laden runoff, are considered as perimeters of the site, and will need to be swept and vacuumed daily to ensure sediment and pollutants from construction activities are not leaving the site and potentially entering the stormdrain system.
Wind Erosion (WEC)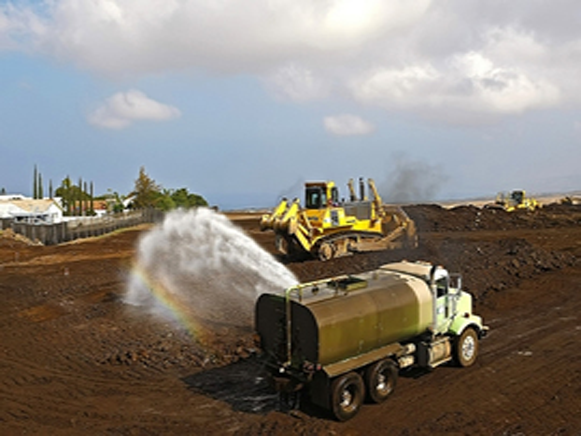 ​
Disturbed and exposed areas are increasingly subject to wind erosion, sediment tracking, and dust generated by construction equipment because soils dry out during California's long hot dry season. Wind erosion control consists of applying water and/or other dust palliatives as necessary to prevent or alleviate erosion by the forces of wind.
Non-Stormwater Management (NSM)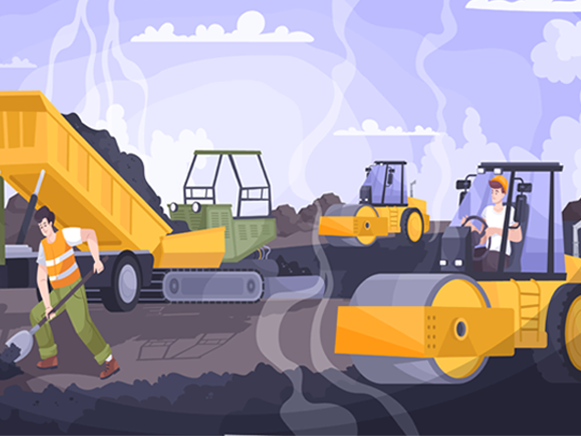 ​
Non-stormwater discharges may contribute a significant pollutant load to receiving waters. The General Permit prohibits the discharge of materials other than clean stormwater and authorized non-stormwater discharges to the stormdrain system. Eliminate all unauthorized non-stormwater discharges to the extent feasible.
Waste Management (WM)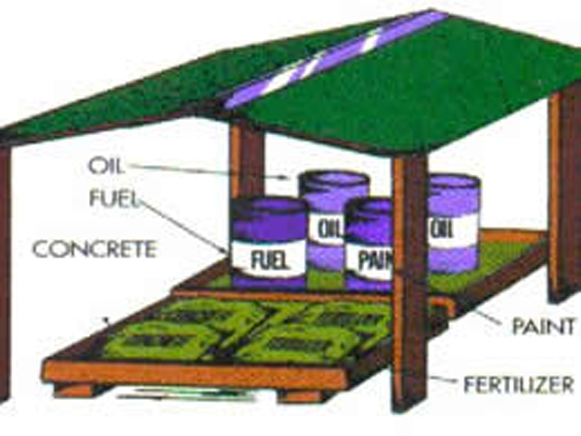 ​
Construction Projects generate large amounts of building-related waste, which can end up polluting stormwater runoff if not properly managed. The Contractor is required to design proper management procedures and practices to prevent or reduce the discharge of pollutants to stormwater from solid or liquid wastes that will be generated at your site. Practices such as trash disposal, recycling, proper material handling, and cleanup measures can reduce the potential for stormwater runoff to pick up construction site wastes and discharge them to surface waters. All workers on the Project site must be adequately trained on proper material use, storage, and waste disposal.
Stormwater: Post Construction Stormwater Design
Low Impact Design
The California State Water Resources Control Board (SWRCB) defines low impact development (LID) as an "ecosystem-based approach to designing a built environment that remains a functioning part of an ecosystem rather than existing apart from it." On March 6, 2014, the Central Coast Regional Water Quality Control Board (CCRWQCB) adopted Resolution R3-2013-0032, Post-Construction Stormwater Management Requirements for Development Projects in the Central Coast Region. This resolution requires new development and redevelopment projects to be designed to incorporate permanent stormwater management features such as permeable pavement and rain gardens that will clean stormwater before it leaves the site.
Determine If Stormwater Management Design is Required
Projects that create or replace 2,500 square feet of impervious surface or greater are required to comply. Impervious surfaces are defined as those that do not allow for the infiltration of water, such as building footprints, sidewalks, and paved surfaces.
Contact EH&S During the Planning Stages of Your Project to Review All Project Specific Requirements.