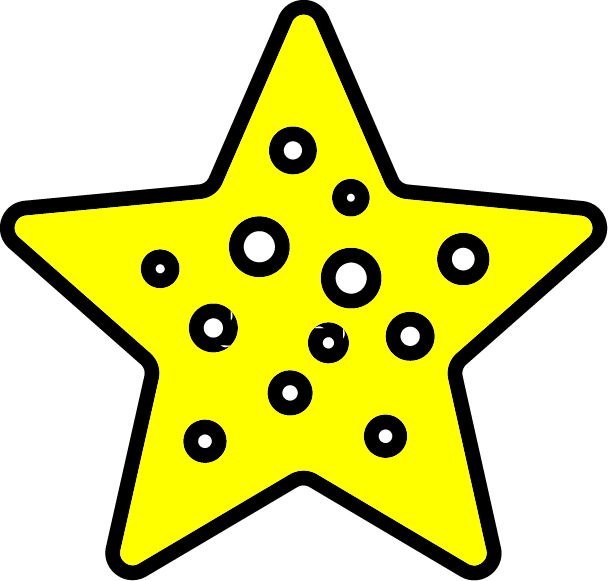 Employees
Log in using your UCSBnetID Username and Password.
If you are having problems authenticating using your campus
Single Sign-On (SSO) account please contact UCSB Identity Services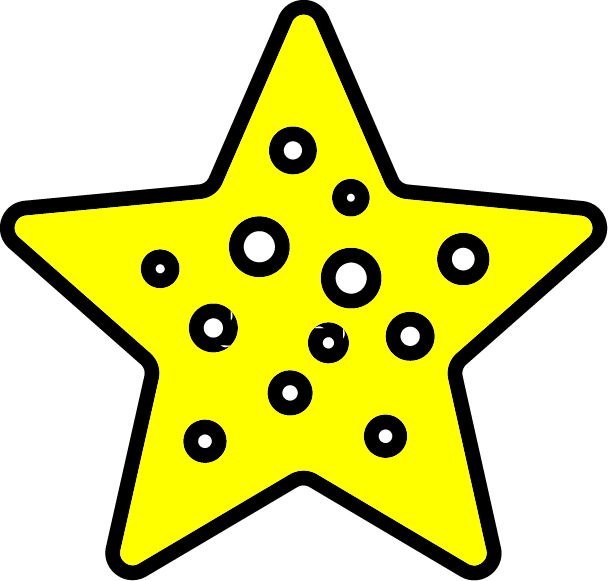 Non-Employees
Follow these instructions to obtain/activate your UCSB NetID and log in to the system.
For additional assistance with obtaining a UCSB NetID, please contact Enterprise Technology Services Desk
If you are having problems authenticating using your campus
Single Sign-On (SSO) account please contact UCSB Identity Services
Obtaining Free PPE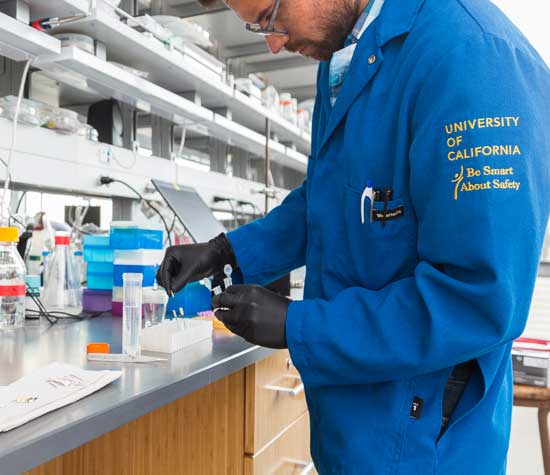 ​
Steps for Obtaining Free Personal Protective Equipment
It is the Principle Investigator's (PI's) responsibility to create an online laboratory hazard assessment for your lab group, using the online application Assessment/LHAT. The PI should add lab members to the online lab roster. After you have been added by your PI to Assessment/LHAT's online lab roster you should login with your UCSB credentials and:

1. Review and acknowledge the lab hazard assessment results,
2. Watch a short PPE training video, and
3. Take a short quiz.

Upon completion of these steps, please print the PPE voucher (from Assessment/LHAT) and schedule an appointment to pick up your free PPE (two-lab coats and eyewear) by following the steps outlined under Next Steps in Assessment/LHAT or under New Process for Obtaining PPE.
Schedule your appointment using this Google Calendar link. Once you select your desired day and time, please provide the following information within the Description section of the Google Calendar appointment slot:

Size of lab coat (XS, S,M, L, XL)
Male or Female style lab coat
PI and Lab name

For your scheduled appointment, please go to the backside of the Graduate Storeroom in the Dept. of Chemistry & Biochemistry (Bldg. 557) next to the dry ice/liquid nitrogen cage. Please contact Adrian Shelor or Chris Dominey with questions regarding this process.
You may also contact Hector Acuña if you need any assistance regarding PPE distribution or laundering. For more information on free lab coat laundry service, see below.
Short-term summer lab interns should follow the procedure outlined here.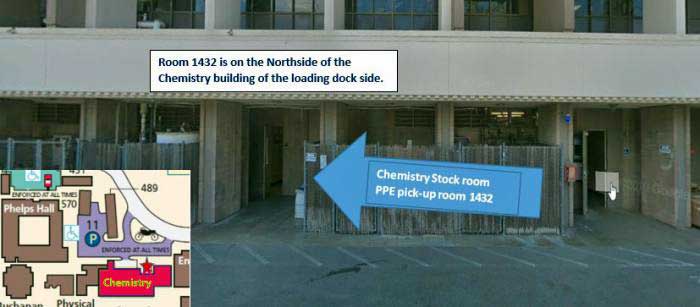 ​
​
Lab Coat Laundry Service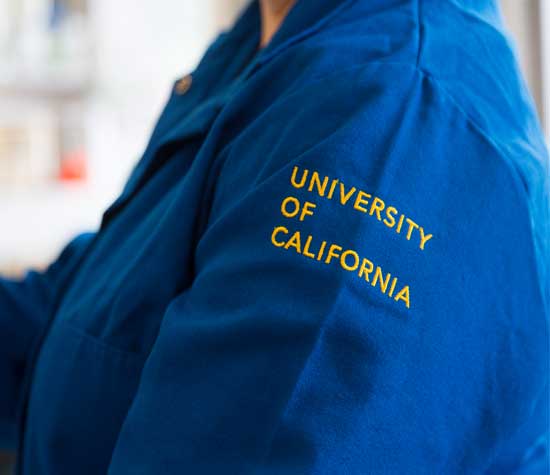 ​
There are eight lab coat laundry locations on campus. Please ensure all pockets are emptied prior to dropping off your dirty lab coat(s) (i.e. pens, sharpies, eyewear, etc.). You can pick up your cleaned lab coat in 10 business days at your designated laundry location. If during the COVID-19 mitigations you do not have building access to your designated laundry location, please contact your MSO.
PPE Recycling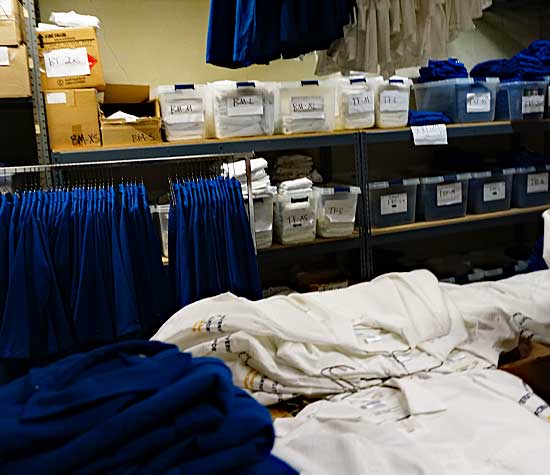 ​
Please place any no longer needed lab coats and safety eyewear in the designated bins at one of the eight laundry sites noted above. The returned PPE will be cleaned and offered to interns and visitors. This is a cost effective way to support the free PPE program and is also an environmentally friendly solution to the excess of PPE experienced by some laboratories.
UCSB Laboratory Coat Laundry Program FAQs
Questions About Your Hazard Assessment?
Chemistry, Earth Science, Physics, ECE, MCDB, MRL, NRI, contact Andrea Tufekcic
Anthropology, Bren, Chemical Engineering, CNSI, EEMB, ERI, Geography, Materials, Mechanical Engineering, NRS, Psychology Contact Jose Diaz
MSI labs Contact Carly Haack