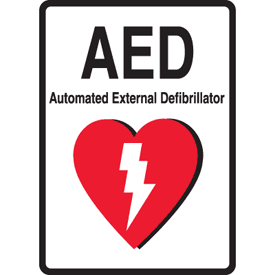 UCSB's Heart Saver Program provides for a rapid response to possible sudden cardiac arrest events for faculty, staff, students and visitors on campus. The program is designed to save lives through training, early administration of CPR and providing AEDs in key locations.
What is an AED and Where are They Located on Campus?
An automated external defibrillator (AED) is a portable device that analyzes the heart's rhythm and, if necessary, allows a rescuer to deliver an electric shock to a victim of sudden cardiac arrest. This shock, called defibrillation, may halt the rapid and chaotic heart activity of sudden cardiac arrest, and help the heart to reestablish an effective rhythm of its own.
AEDs are used in conjunction with cardiopulmonary resuscitation (CPR) in order to regain breathing and heart beat in a person who has collapsed from a heart attack, shock, or choking. If the person is unconscious, using an AED is one of the best methods to restart the heart muscle.
AEDs are available in campus locations with a high level of public access, including recreation and entertainment venues, dining and shopping facilities, library and meeting halls. See the AED Locator Interactive Map for a list of on and off- campus AED locations. If you need to update the location of your department's AED please send the following information to ehs-aed@ucsb.edu: Old AED Location, New AED Location, AED Make/Model, Primary AED Contact Name, and transfer date.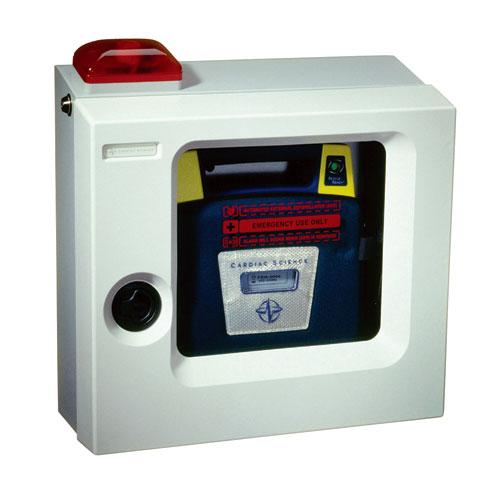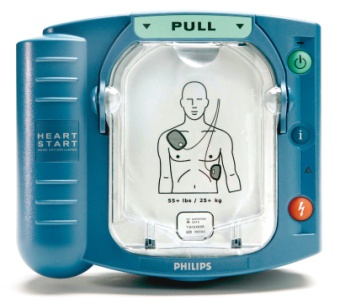 Who Oversees the AED Heart Saver Program at UCSB?
The AED Heart Saver Program is overseen by many people including a Medical Director, the EH&S Director, an AED Advisory Group, the AED Program Coordinator, and representatives from various departments, called AED Site Coordinators. Specific responsibilities of team members may be found in the full-length UCSB Heart Saver Program document [soon-to-be attached to this page].
AED Site Coordinators preform monthly checks of the AEDs in their area. EH&S staff also perform annual inspections of campus AED units and provide oversight of the program.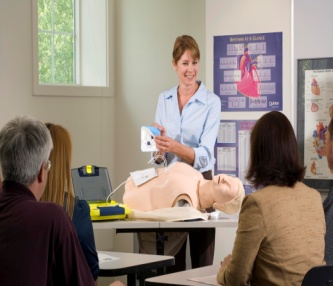 Selecting & Purchasing an AED
For purchase of AED equipment, MAKE, MODEL and LOCATION must be approved by the AED Advisory Group prior to the purchase of any campus AED unit. All AED units on UCSB campus fall under the authority of EH&S and will be included in the AED Heart Saver Program.
For further information please contact the AED Heart Saver Program at ehs-aed@ucsb.edu.