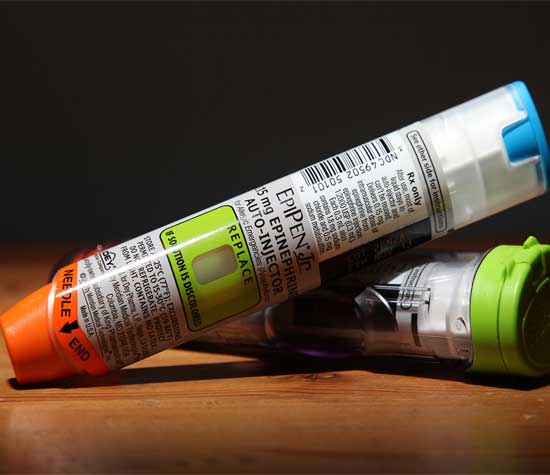 Epinephrine Auto-Injector Program
As of 2017 state laws have been updated to allow businesses and public agencies to keep epinephrine auto injectors on hand to help treat emergency allergic reactions. EH&S in collaboration with Student Health have established a procedure which allows you to obtain a prescription and purchase an epinephrine auto-injector for your first aid kit.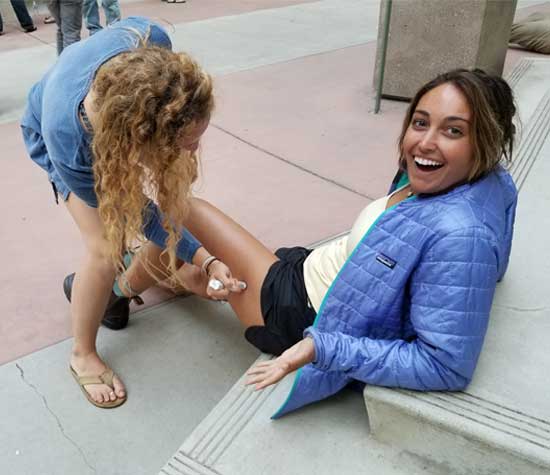 When to use an Epinephrine Auto-Injector
Determine if the symptoms are mild or severe.
Watch out for severe symptoms, such as difficulty breathing, pale skin, hives, or swelling of the tongue or lips.
Elevate the person's legs and keep them warm.
For mild symptoms, such as sniffles or a mild itch, antihistamines may be given
*Snake bites are treated with steroids, and there are no over-the-counter steroid auto-injectors. Symptoms of shock may be treated with an epinephrine auto-injector.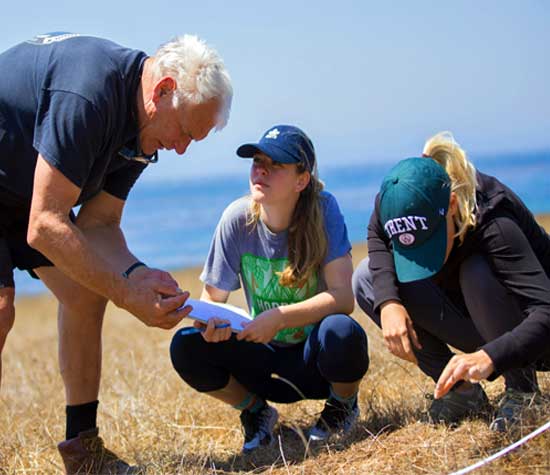 How to Obtain an Epinephrine Auto-Injector
Complete CPR/AED training and obtain a CPR/AED certification card.
Complete the online Red Cross Epinephrine Auto-Injector Training. Contact field@ehs.ucsb.edu for course access.
Obtain a certification card from EMSA (Emergency Medical Services Authority).
Complete the Epinephrine Auto-Injector Emergency Action Plan
Complete the Epinephrine Auto-Injector Risk Assessment
Provide copies of the CPR/AED and EMSA certification cards, certificate of completion for the Red Cross training, Action Plan, and Risk Assessment to field@ehs.ucsb.edu
EH&S will send your documents to the campus physician, who will write the prescription for the medicine.